07/12/18
Van man's best friend means it's no dogs life for van drivers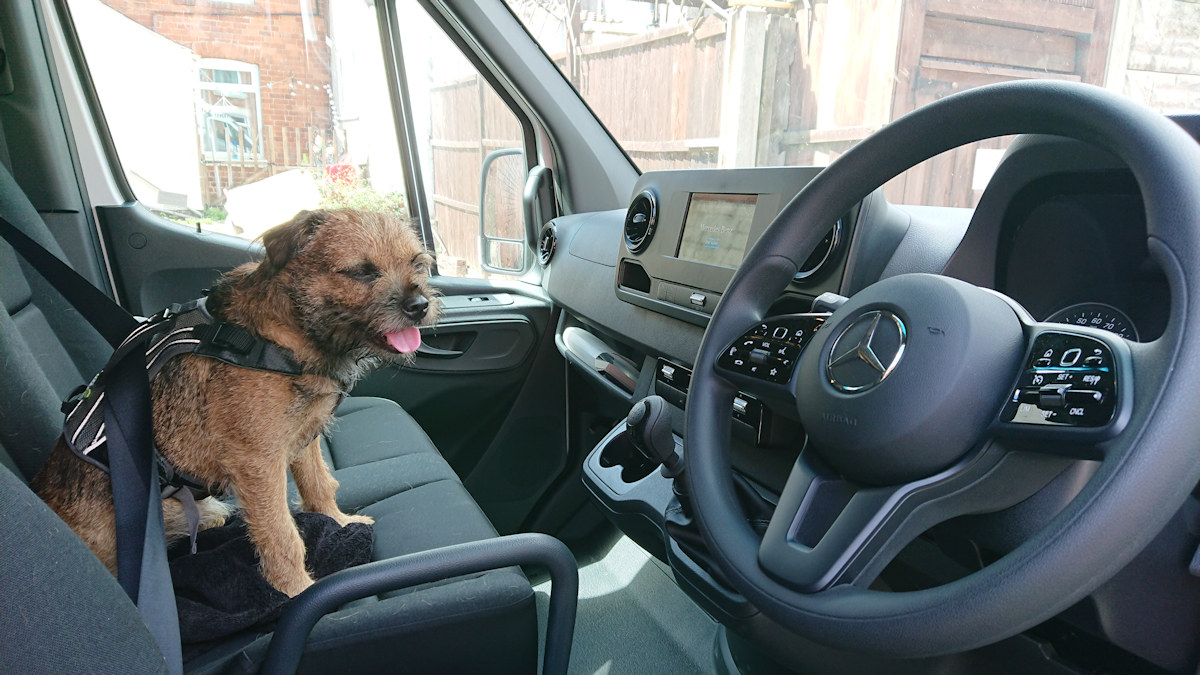 Life on the road can be lonely at times for van drivers, the average professional driver spends over 17 hours completely alone, with over a third spending at least 20 hours in solitude. This can take its toll on the drivers mental wellbeing, but new research from Mercedes-Benz has revealed many van drivers are combating the solitude by having a canine companion.
Mental health and driver wellbeing has become more of a focus than ever before. A survey conducted in 2017 for Mental Health Awareness Week by Mercedes-Benz revealed that one in five of the nation's van drivers including delivery professionals and van operators described their current mental health as poor or very poor. Their latest Business Barometer survey indicates drivers are turning to 'man's best friend' to raise their spirits, with one in five agreeing that their dogs have had a direct positive impact on their mental health.
Out of the 2,000 van drivers and owners surveyed by Mercedes-Benz, almost half of them (957) take their dogs on the road (47.85 per cent). With 451,000 people identifying van-driving as their main occupation, this means there could be over 200,000 dogs on the road in commercial vans on UK roads at any one time.
More than half of those questioned (52 per cent) say they have their pooch in the passenger seat simply because it makes them feel happier, while 45 per cent feel more relaxed.
One in three (33 per cent) say their dog simply helps them get through their day and a dog can even be a valuable team member with over half (53 per cent) revealing that having their dogs with them has actually assisted in winning new business.
Nearly two-thirds (65 per cent) of UK van drivers and operators own at least one dog, with 36 per cent of those having more than one.
Steve Bridge, managing director of Mercedes-Benz Vans, said: "It's great that our canine friends can join the nation's hard-working van operators in the vehicles, providing much needed company along the way."
However, Mr Bridge stressed the importance of suitably restraining dogs, according to the Highway Code, with a seat belt harness for example.
Having a canine tagging along for trips means it's no dog's life for those who make their living from being behind the wheel. It appears to be the perfect antidote for long periods of solitude stuck in congestion.